Hey everyone! I'm new to this site. This is "my" (by "my" I mean my sister's) Syrian hamster. I'm the one that always ends up paying for him and taking care of him even though I'm 17 and she's 27. OTL
But anyway, yea, here he is! His name is Pluto and she got him at Petco (I know, I know) for my 4 year old niece a couple of months ago (not sure how long it's been exactly). I got him an 8" Wodent Wheel once I figured out he would be too big for a medium Silent Spinner, and I bought him a bin as soon as I was told that a Marchioro Jill 42.1 wasn't big enough for him.
Here's the timeline from past to present:
He went from this cage: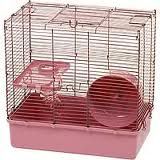 to this: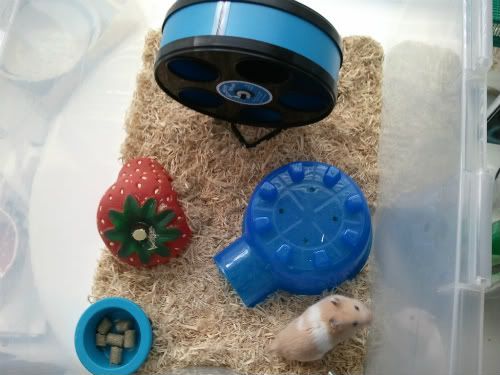 to this: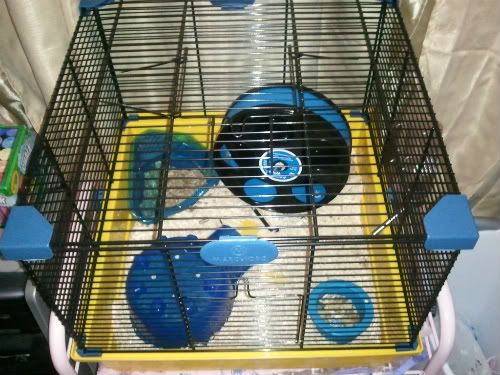 to this: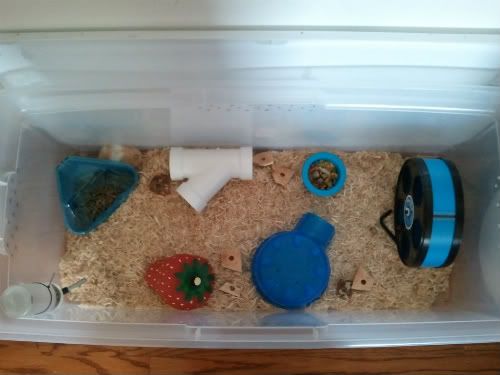 and this is him sleeping next to his litter box: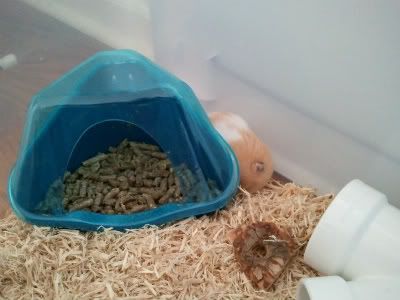 some more recent pictures of him: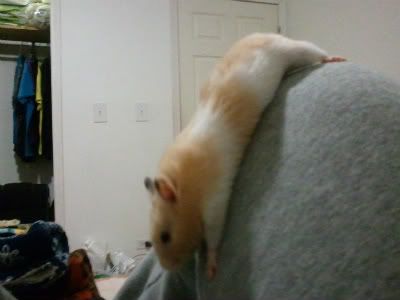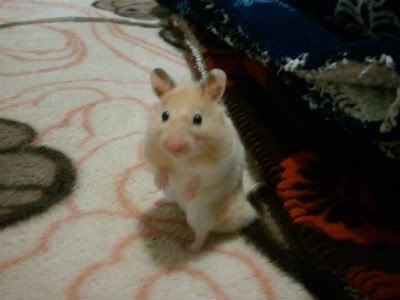 Edited by NoaDaKiwi, 06 July 2012 - 02:38 AM.