First this is first Hermione and Ginny because well they're beautiful!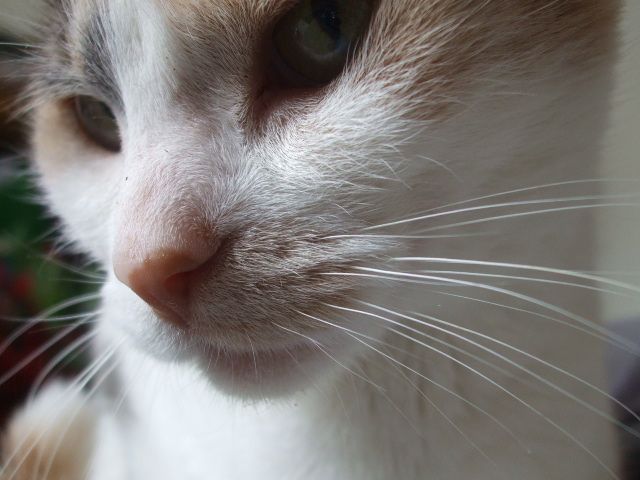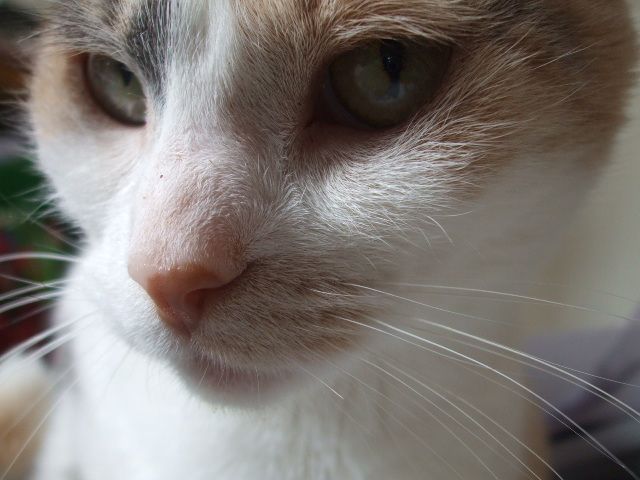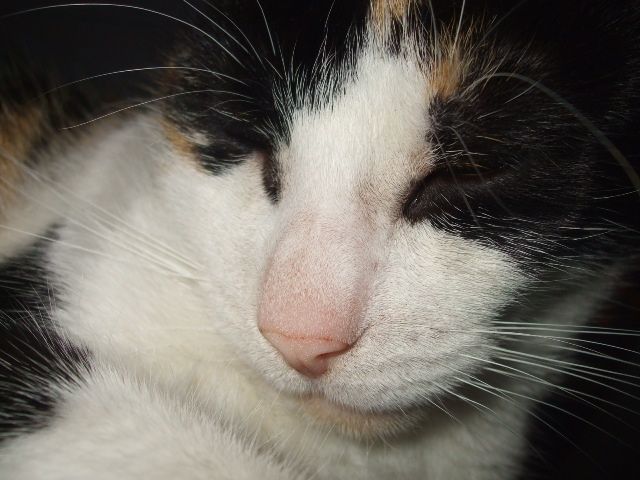 Sam from last weekend:
NOSE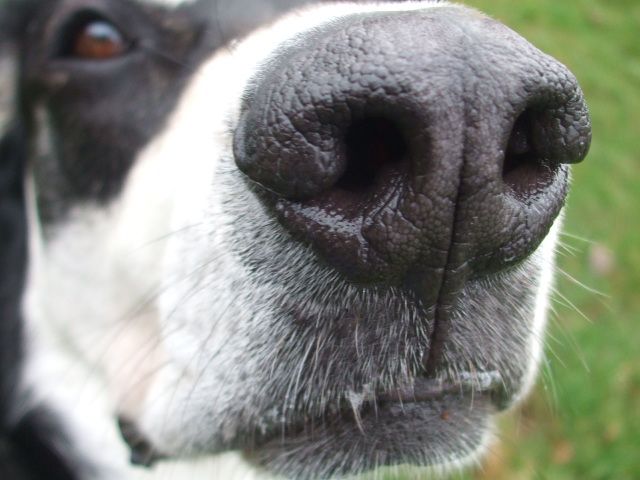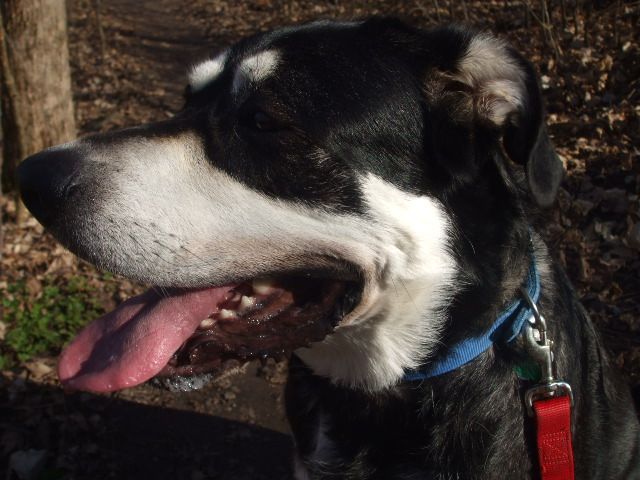 Squirrel?
And now for the pictures of Mr. Sam eating a Cornish hen. I have been looking into moving him (and hopefully the cats later on too) onto a raw diet and while I have discussed it with my Dad (and he seems good with it, even helping me locate some places for cheap meat) I still need to convince my Mum. So in an attempt to show her that he could eat raw meat without dying I got him a Cornish hen to try since they were on sale for the upcoming Easter weekend. I honestly thought he would try and swallow it whole as soon as he could chomp it down to size. However much to my delight he was very thorough with it. C: So if you're squeamish about raw meat I wouldn't scroll down past this. ;)
You waaaaaant it?
Gently taking it:
What is this??
And then I got a video:
And he finished it off in the grass: