Sooo...I just felt like showing you guys my first ever deco-den project which I finished yesterday. I think it looks pretty good for my first try, but my mom has plenty of lectures to give me on how I could have made it better. XD Cabochons/pieces are all handmade from polymer clay or air-dry clay, no molds/cutters at all. Whipped cream is DAP Alex Plus Acrylic Latex Caulk plus Silicone, drizzle is hand done with Scribbles 3D fabric paint in Hot Chocolate. Anywayz, I hope you like it!
Pix: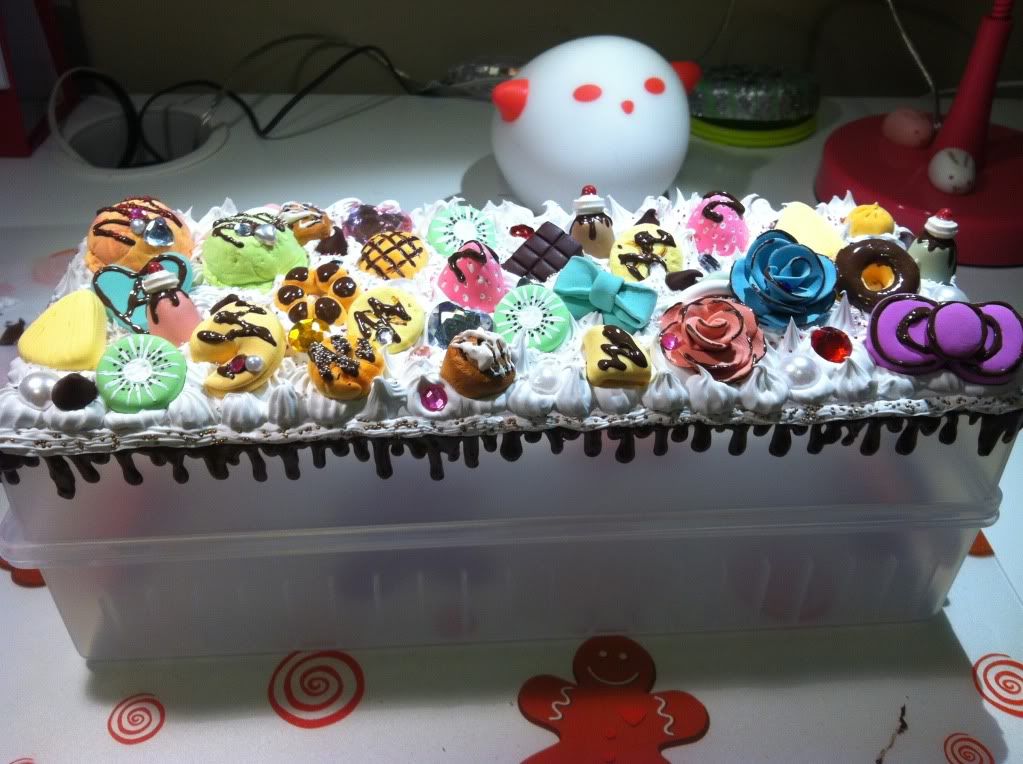 I'm working on getting my Polymer Clay charms etc. onto here but I've yet to take some better quality pictures, lol.
BTW it's a stationary box.
Edited by ♫Hamster On a Piano♫, 25 February 2012 - 06:07 AM.