Hi HH !
we have this 'Cream Of Wheat' cereal laying around and its basically tiny;fine wheat pieces. I already plan to feed regular oats, wheat germ, and flax seeds (a small pinch) every other day as part of my hamsters diet. This stuff is basically like oats and wheat germ, but I don't plan on making it part of his actual diet like the oats, WG, and FS, more like a healthy treat. If it is safe I plan on giving a pinch twice a week (every 3 days) added on top of seed mix, or a small teaspoon once a week.
here's the ingredients, nutrition facts... etc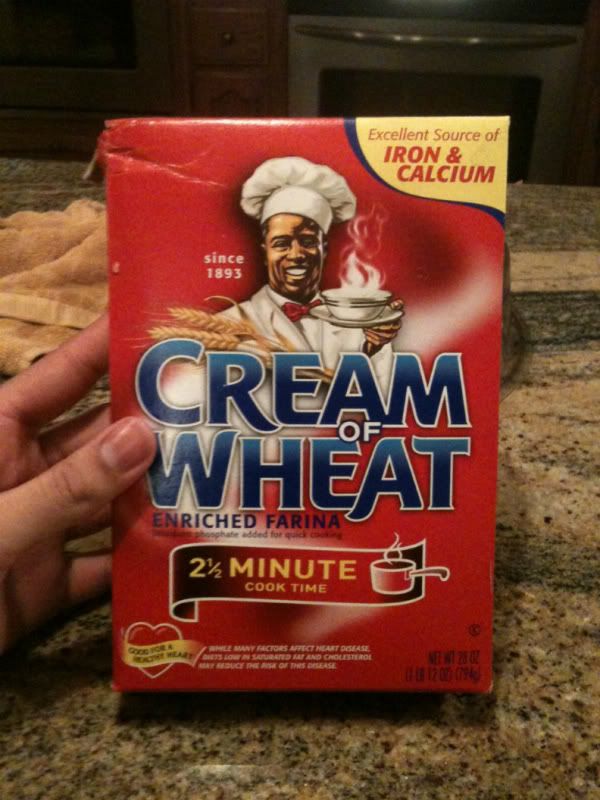 *NOTE* I'm not going to give him this flavor, i'm going to give him the original one that we do have, but I just couldn't find it. Anyway... the original and this one have almost the exact same ingredients. Is this flavor ok too and can I give it as often as I planned?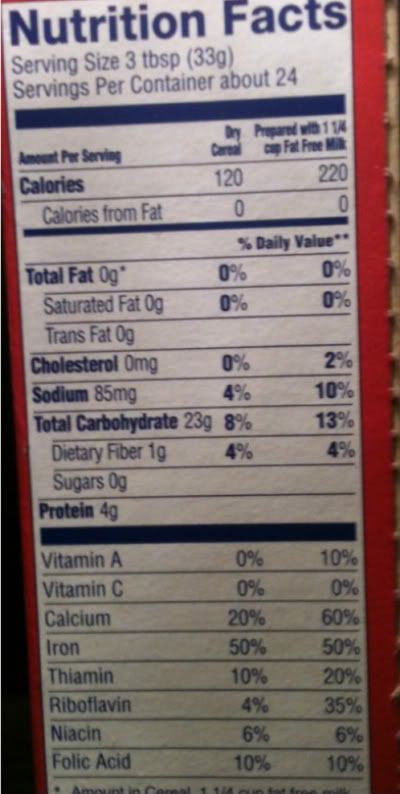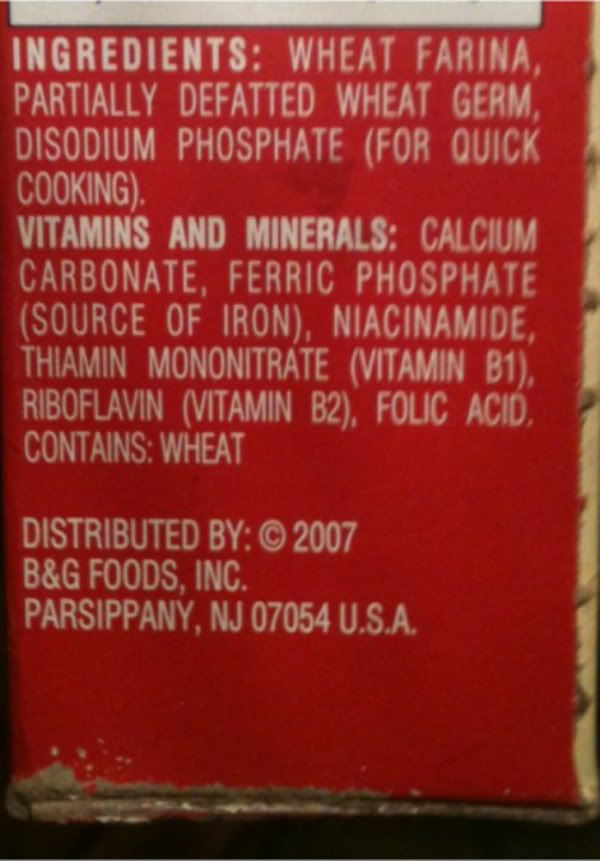 Additional questions:
it seems to have a good amount of protein. Could I give him a tiny pinch on top of seed mix once or twice a week for his weekly protein?

could I soak it in water or milk? (when I soak it in water or milk, it clumps up and becomes kind of like a thick chunky stew or like clay potty litter when it clumps up) its essentially a porridge...
Edited by CanineCavyLover, 15 January 2012 - 11:51 AM.