I noticed there aren't really any topics where you can request for animated art, so I decided to start one myself!
If you would like one:
As of July 24 2011, requests are open!
Please specify in your comment around what size you would like (e.g 300x300), what font and text you would like, what colour/theme first page you would like (or if you would not like a frontpage), and if you would like to have the pictures Fade in-out, or continuous. It would be great if you could also post your images in your comment in the order you would like them animated!
I will resize them for you, so no worries for that.
I would also recommend you choose around 15-20 images for continuous animations, so the animation doesn't ZINGGG!!! and just fly past before you can understand it. I will get your request done ASAP!
It would also be great if you could specify in detail so I can create it to your full satisfaction!
Samples:
Continuous: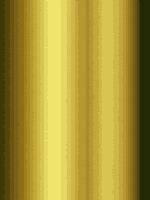 Fade in-out:

I hope you enjoy it!
Edited by MaliciousVanity, 30 August 2011 - 04:00 AM.