I was wondering if anyone here has ever visited Manila...
Metro Manila (Makati in Center)
Cityscape
In the media, you hear that Manila is dirty, ugly, and filled with crime. You may also think that the Philippines is very very poor. Well, truth is, Manila is ranked as a World City, in the same ranking as Copenhagen, Berlin, Shanghai and Kuala Lumpur. Philippines is also a Newly Industrialized Country, which is half way between third world and first world.
Anyway, I've been to Manila numerous times (being a filipino), and I've always enjoyed my visit.
There are many things they can improve on tho... like the overhead power lines (just ugly ew) and the squatters (they actually are improving immensly though). Here are some pics taken mostly by friends.
Makati City, Metro Manila - Philippines' Financial Center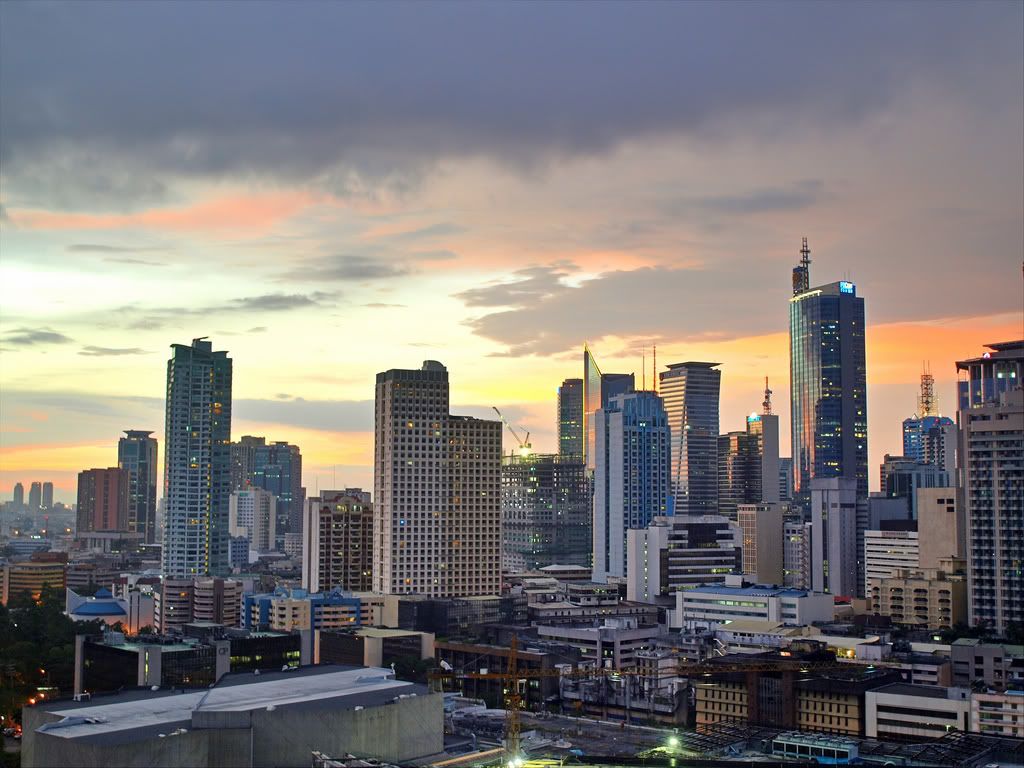 Old Manila (Intramuros) and Binondo
---
Manila Baywalk
---
Manila is also home to the 5th largest mall in the world!